Wedding photography / Saint Mary's boat club
September 2017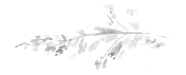 I really do not do wedding photography often. I believe that each photographer will do better if he/she chooses more narrow field and I absolutely love family photography. However ones in a while I will do a wedding. Here is one of those times.
Wedding day started with girls getting ready. It is really a lot of fun to see make up being done and hair styles created. Its also a great time to get some flower/ ring / dresses shots and of course capture this special morning for the bride and her friends and family. Moments like this will remind you how important it is to choose your wedding photographer so wisely. Not only you want your photographer to be so good at wedding photography, you want to actually like them as a person. You are letting this person into your privet life, but also into one of the most important moments of your life. Hopefully ones in a lifetime event for most of us.
I was able to go into close by hotel to get few pictures of guys getting ready as well. There was a room full of old arcade games at the hotel and it seemed like a great spot to take some pictures.
I really wanted to get few more shots at location where bride was getting ready and thanks to highways, I could get back fast enough to take few more pictures. Wedding photography often better with 2 people capturing event, but I work by myself and make sure I have a solid plan and time schedule.
Off to wedding ceremony. Ceremony and reception both were at Saint Mary's boat club in Halifax, NS. What a perfect spot for wedding photography, the view of Northwest Arm is absolutely gorgeous. Boat club is tucked away and located right on the water with huge deck and boat house full of windows and natural light.
We decided not to go too far from boat house for wedding pictures, to allow more time with family and friends. Isn't that what weddings are all about. While guest where having referring drinks we took 30-40 min to get family and bridal party pictures done. This part of wedding photography is really most important one. While its great to have pictures of candid not posed moments, you will probably never print them and put them on your wall. However a nice posed( or semi-posed) pictures with your bridal party or family is an amazing thing to look at every day.
Wedding day continued with dinner and beautiful speeches, few games, lots of hugs and wishes of happiness, cake cutting and first dance.
Wedding photography is important, probably most important thing you can do to remember your wedding in full details and relive happy moments over and over.
Here is to love and laughter and 

happily ever 

after!
KseniaP.Photography is a family photographer located in Porters lake, NS. Serving HRM area, including Halifax, Dartmouth, Sackville, Bedford and  Eastern shore area. Offering on location as well as in-studio sessions.