Show your love- Valentine's day sessions 2019
January 2019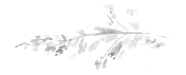 Show your LOVE mini sessions
Last year I tried putting on a fundraiser for a charity that I feel most close to. I have chosen " Hope for Wildlife" as a choice for my Valentine's day mini sessions fundraiser. 100% of money raised went towards a donation.Sessions were a huge success and we were able to raise $400 to donate to " Hope for Wildlife"! WOW! I have great clients:)
This year I would like to do round 2 of fundraiser,but will split funds 50/50 between "Hope for Wildlife" and a cat rescue charity of choice. I would also love to beat $400 mark,but it could be a tough goal to beat. I worked hard on putting 2 different sets together and testing them to make sure it looks great. Raising money for animal rescue is extremely close to my heart. "Hope for Wildlife" is an absolutely fantastic place and deserves all support it can get. When people help those who can't do anything back for them,it really shows the character. Also my heart goes to so many people that took on rescue cats and making sure that no animal is left behind. I cannot imagine how hard this work must be. As many of my clients know I have two cats and both of them are rescue. They are the best cats one can have and I am so thankful that someone took time and effort to save them.
How to book a Valentine's day mini?
Sessions will be held at my studio on order proscar europe informative post Feb 3rd only. Cost is $15 per 1 edited image of your choice from gallery of 4 images. $15- non refundable deposit is required to book.You will be given a chance to purchase your whole gallery of 4 images for $50 as well. Each session will be 15 minutes long. Set ups are ideal for 1 child,max of 2 children. Your child must be able to sit on her/his own and there is no other age limit. If you have more than 2 children,I recommend booking 2 slots or send me a direct message to arrange something that would work for you. I have 2 different sets available as pictured,you can use both set ups and all available wardrobe and props.
Please respect time. Arrive at session 5 minutes before scheduled time and be picture ready. If your child is camera shy,please let me know in advance so I can schedule their session accordingly. Sessions will be moved if weather not cooperating and road conditions are poor.
Times open 9:30/9:50/10:15/10:40/11:00/11:20/11:45/12:10/12:40/1:00/1:20/2.00
Please contact me if you have any questions at all or to book your time. This is incredible deal and session times are very limited.
Show your 

LOVE

to those who can't help themselves.
Valentine's day sessions 2019